Born in Dalkeith in 1958, Fish (real name Derek Dick) shot to superstardom in the Eighties as lead vocalist for prog rock band Marillion, selling over 15 million albums worldwide, before embarking on a successful solo career.
What's your most memorable Capital event?


Most memorable Capital event? Hibs parading the League Cup in December 1972 after seeing them beat Celtic 2-1 at Hampden. Standing with my Dad cheering them as they raised the cup on a balcony of the North British hotel.
Who would you choose to headline Edinburgh's Hogmanay?


The Who.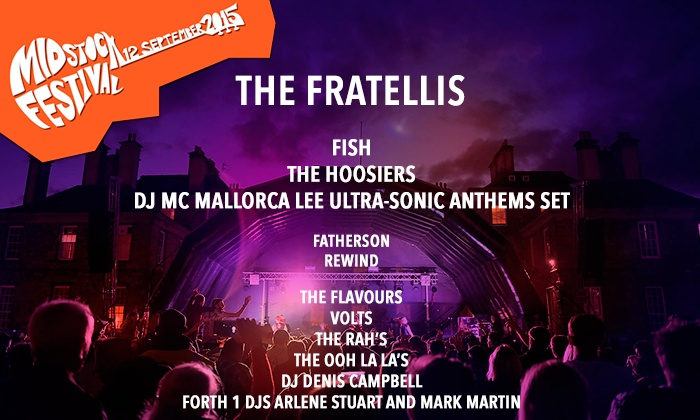 Favourite old fashion boozer?


The Brass Monkey in Drummond Street – a boozer with a cinema in the back room and mattresses? Perfect.

Favourite style bar?


The Dome, George Street. Magnificent interior that never fails to impress any time I've been there.

Favourite restaurant?


Cafe St Honore, Thistle Street. Fantastic food and great wines and perfect atmosphere for romantic nights out.

Do you love or loathe the Festival?


Love.

What restaurant would you recommend?


Fishers, Leith – favourite seafood restaurant for long lunches.

Favourite art gallery?


City Art Centre gallery, Market Street – always find something interesting on every time.

Favourite cinema?


Filmhouse, Lothian Road. It makes going out to the pictures a wee bit more special.

Favourite live music venue?


Queen's Hall, Clerk Street. Intimate gig and great sound.

Favourite walk in or around the city?


From Easter Road after a win down to Leith shore and a pint or three on the way down the Walk.

F

avourite shopping area?


George Street.

Favourite piece of architecture?


The area around Victoria Street.

What's the biggest change you've seen in the city?


The complete screw up of what was a decent road system that was easy to find your way around.

Favourite festival?


The next one.

Favourite local hero?


Ian Rankin.

Sell Edinburgh to a tourist in no more than ten words…


My favourite city in the World and still throws surprises.

Catch Fish live at this year's Midstock Festival at Dalkeith Country Park on Saturday, 12 September 2015. www.midstockfestival.com